The east side of Route 128 in Waltham is flourishing. Anchor Line Partners placed its bet on this area with the $101 million purchase of Fifth Avenue at CityPoint in 2015.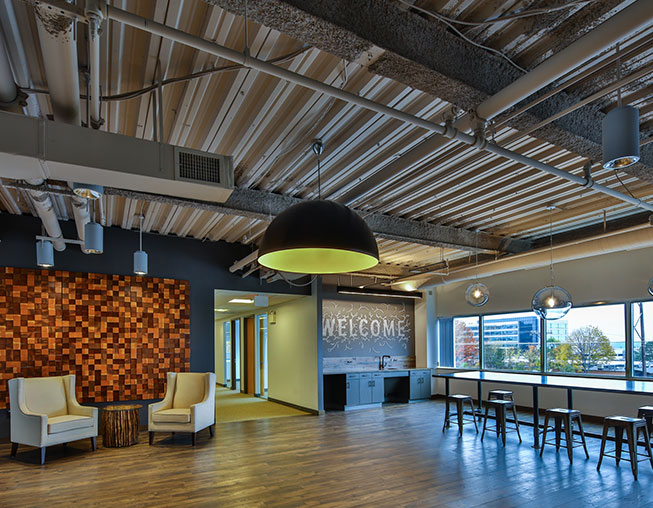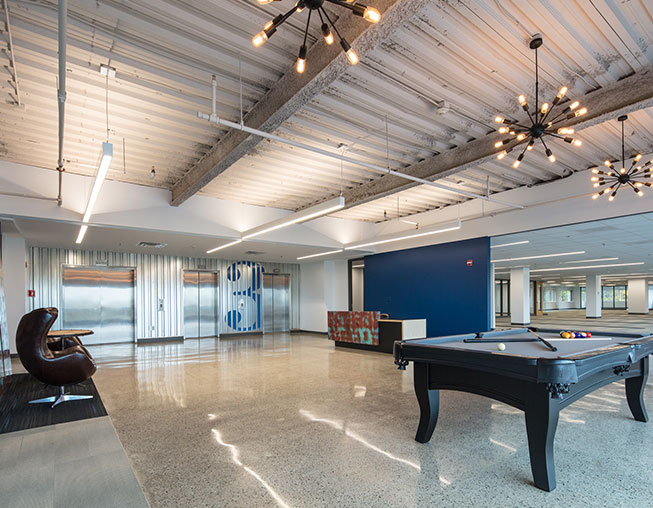 Fifth Avenue's prime location made it an appealing target for acquisition, but Anchor Line saw potential in this property that other developers did not. Accordingly, its strategic plan included building out 130,000 sq. ft. of speculative suites in a variety of layouts and floor plans that could be brought to market for immediate occupancy. The firm is also seeking a permit for future development elsewhere on the land.
The three Fifth Avenue buildings, which date back to the late 1970s and early 1980s, have undergone significant renovations under Anchor Line's watch. The lobby of each building, for example, has been updated with features such as a garden-on-the-wall, floor-to-ceiling LED walls, comfortable furniture and charging tables. The firm has also added amenities such as snowshoe rentals, a kitchen and an open-style lounge.
Over the first 24 months of its tenure, Anchor Line invested 5,714,00 in tenant fit-outs and leased XXX sq. ft., raising the occupancy rate from 69.98% to 75.30%.