With occupancy rates locked in at close to 100%
through 2022, the future is bright at Cross Point.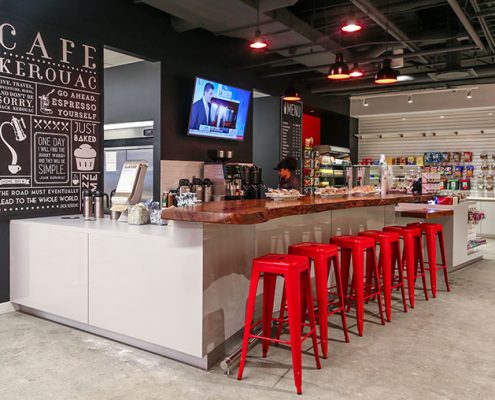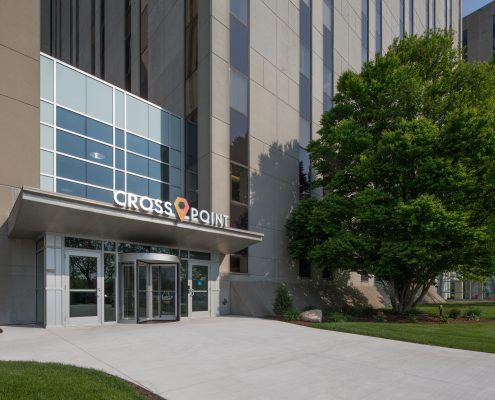 Anchor Line Partners acquired Lowell's Cross Point in 2014 for $100 million. Sold in January of 2018, for $227.2 million with a 22.6% IRR remaining in the clear. The three-tower complex, formerly known as the Wang Towers, stands at the intersection of Route 3, Interstate 495 and the Lowell Connector. Despite its prime location, though, the property was only 72% leased at the time of purchase.
Anchor Line undertook a major capital campaign to transform Cross Point into a 21st century campus. Improvements include branding, signage, lobby renovation, landscaping, new café, fitness center with gaming and golf simulation, and the addition of local favorite, Tavern in the Square.
Under ALP's leadership, Cross Point has evolved into a property that meets the demands of the modern workplace. Far from the suburban office building of yesterday, it features light-filled spaces and vibrant colors while promoting social interaction and work-life balance. And the market has responded in a big way.
Over it's first 36 months of ownership, ALP leased 850,000 sq. ft. and invested $65 million in tenant fit-outs. The crowning achievement to date has been a 505,000 sq. ft. lease to workforce management technology company Kronos for its corporate headquarters (resulting in a 2016 Deal of the Year Award from the Commercial Brokers Association of Massachusetts). Rather than having offices scattered north and west of Boston, Kronos is now enjoying the advantages of uniting the area's 1,400 "Kronites" on one campus.